Our approach is simple: We treat our clients the way we would like to be treated. We won't pressure you into signing a listing agreement before you are ready or push to you buy or sell too quickly. We also charge less than many other agents for listings and provide cash assistance to buyers, while maintaining top-notch expert assistance.
We strive to make the process as smooth and drama-free as possible. After all, buying and selling homes is already stressful enough! Accordingly, we focus on helping our clients take educated and deliberative steps, avoiding impulsive or uninformed decisions.
We take the time to listen to our clients, learn about their goals, and develop a plan to best serve their needs. While some agents brag about their "tough negotiating skills," we believe a successful process also hinges on a winning strategy. Key elements of a winning strategy include determining the right market price for a home, smart marketing, structuring the best and strongest offers possible, timing of offers and potential escalation causes, regular communication, and the ability to move quickly.
Communication and timing are key factors. That is why we remain available 24/7, willing and ready to write, review, and revise offers and counter offers as needed.
In addition, we work with a team of experts—lenders, inspectors, title companies, handymen and women, and more—whose work we know and can recommend without reservation. We do not accept fees for referring any of these individuals and won't refer anyone that we should not use ourselves.
We provide all the services you get with other agencies and more at a lower cost. For 4.5 percent of the sales price we will:
Provide a FREE home market analysis to help you price your home right.
Provide advice on getting your home staged and ready to market.
High-quality photos for the listing.
List your home on the region's Multiple Listing Service (MLS).
Produce and provide full-color brochures.
Conduct open houses.
Publish your listing on Craigslist.org.
Provide feedback on your listing from other agents.
Negotiate contract and manage administrative duties.
Guide you through the sales process.
And much more!
Get a Free Home Value Estimate.
Check out our Client Testimonials!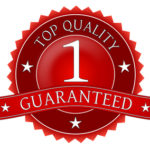 Terrific agents !!!! My house sold in 5 DAYS !!! Chris did a great job photographing the house for the listing, and Angela answered my every question, email or phone call with a quick response. They make a great team. They got multiple offers for my house, and it sold for $30,200.00 over my asking price. Every step of the house selling process was explained to me from the listing to settlement. I could not be more pleased with Angela & Chris, I was so lucky to have them as my agents. ~Cathy
I can't say enough about Angela and Chris! From the moment we met, up through the closing of my home, Angela and Chris exhibited incredible professionalism, the most knowledge of the area in which I was selling, they were courteous and willing to listen to me at any time, and they were available at any time, as well. Both Angela and Chris came highly recommend to me from a friend, and I totally recommend them! They were willing to spend time with me and educate me on pricing strategies and staging my home. They also brought in a professional photographer for my home pictures, and that was brilliant! Angela and Chris are AWESOME! ~Kathleen
"My wife and I recently sold our Alexandria home with the help of Chris Prawdzik and his wife, Angela Logomasini … Selling a home is never truly an easy decision or process – especially when living overseas, as we are – and we thought that we'd initially list the home "By Owner" to gauge any interest. Within a couple weeks of listing the home by owner, we received a note from Chris and Angela introducing themselves and offering their listing services. After speaking with Chris and understanding the teamwork and energy that both Chris and Angela offered, how could we say no. And what a fantastic decision it was to list them. They worked well with our tenants who were in the process of relocating out of state in preparing our home to be listed for sale, provided us with a very detailed "to do" list of what the home required prior to listing, and coordinated with everyone involved to ensure the prompt sale of our home. Their coordination and prompt response were absolutely paramount in selling our home quickly and at a price we wanted. If you are considering selling a home (or buying), you cannot find a better team than Chris and Angela. They worked diligently with us, were extremely informative and responsive, and very articulate in what we could expect during the home-sale process. We were very lucky to have them working with us, and we highly, highly recommend them." ~Craig.
Chris and Angela make a great team. Chris was very proactive and very receptive to our needs ( we were selling) and went beyond expectations to ensure the home was best showcased. We recommend Chris and Angela very highly and would certainly use them again. ~Claude and Antonella